Welcome to ESS-Bluegrass Kennel!


If you're looking for a quality, bench-bred ESS puppy, we may have just what you're looking for! As a small, family operation, we raise one to two litters of puppies per year and offer them lots of socialization with five boys on our Kentucky farm!
Browse through our website for more details and photos, and feel free to contact us for information on our current litter.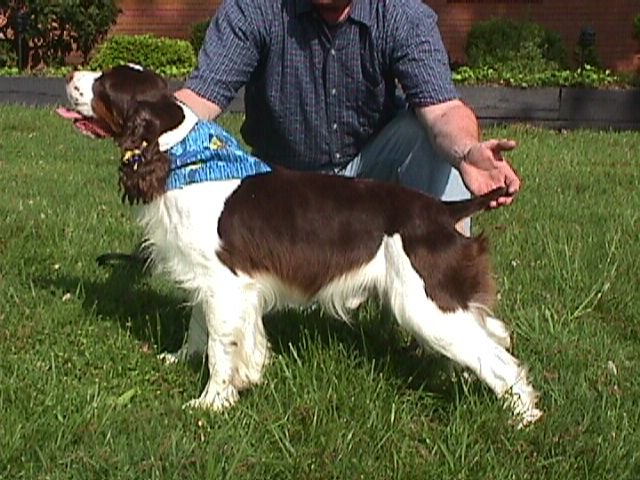 Puppies for Sale
Please e-mail or call for more info on an upcoming litter in the spring. All our puppies have new homes at this time! Thanks to all of our families who took our 2005 pups into their homes. We wish all of you the very best in this coming Holiday season! God Bless. The Thayers
Copper's George
"Georgie" is our pride and joy. A tri-color with impeccable championship bloodlines, he is our newest stud dog. George is also DNA-tested and has a wonderful temperament.
Photos from our Family ESS Album
On pages within this website, you may view several of the dogs from our kennel. Some of the photos are from people who've purchased puppies in the past. Our litters have included both liver and white and black and white pups.
Thay3500@adelphia.net

Please feel free to e-mail for specific photos of puppies for sale.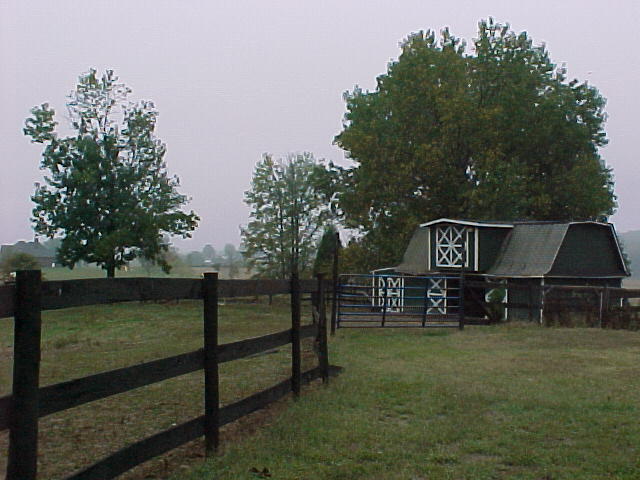 A bluegrass morning on our farm in Kentucky
In addition to raising puppies, we also keep five Kentucky Mountain Saddle and Tennessee Walker horses on our property. As trail companions for the horses, or as house pets, our English springers just can't be topped!
Send your inquiries to Thay3500@adelphia.net